Main Content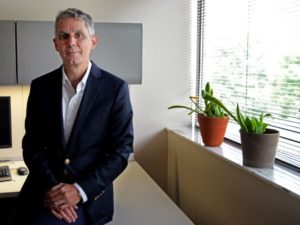 Meet Dr. David Casarett...
David Casarett, MD, MA is a Professor of Medicine and Chief of Palliative Care at Duke University. He is the author of more than 100 articles in professional journals including JAMA and The New England Journal of Medicine and is the author of three non-fiction books. Dr. Casarett's writings have appeared in The New York Times, Wired, Esquire, Salon, and others.
Every day brings a new revelation about this hidden system within you. At this moment, researchers have learned its scope stretches from your brain, to your heart, to your entire immune system. In fact, as you'll see, this secret system serves as the "connector" between ALL of your body's physiological systems.
But in order to use this system for your own health—you must know the facts. With a breakthrough this revolutionary misinformation is sure to spread quickly.
That's why this docuseries puts you in touch with the most authoritative voices in this field. Every expert brings the latest research about what we do know and what we don't know about this newly-discovered system.
With the right information, you can use this system to regain control of your health, put healing back in your hands, and change your life for good.
If you or a loved one are facing a health crisis, the information within this docuseries could be life-changing.